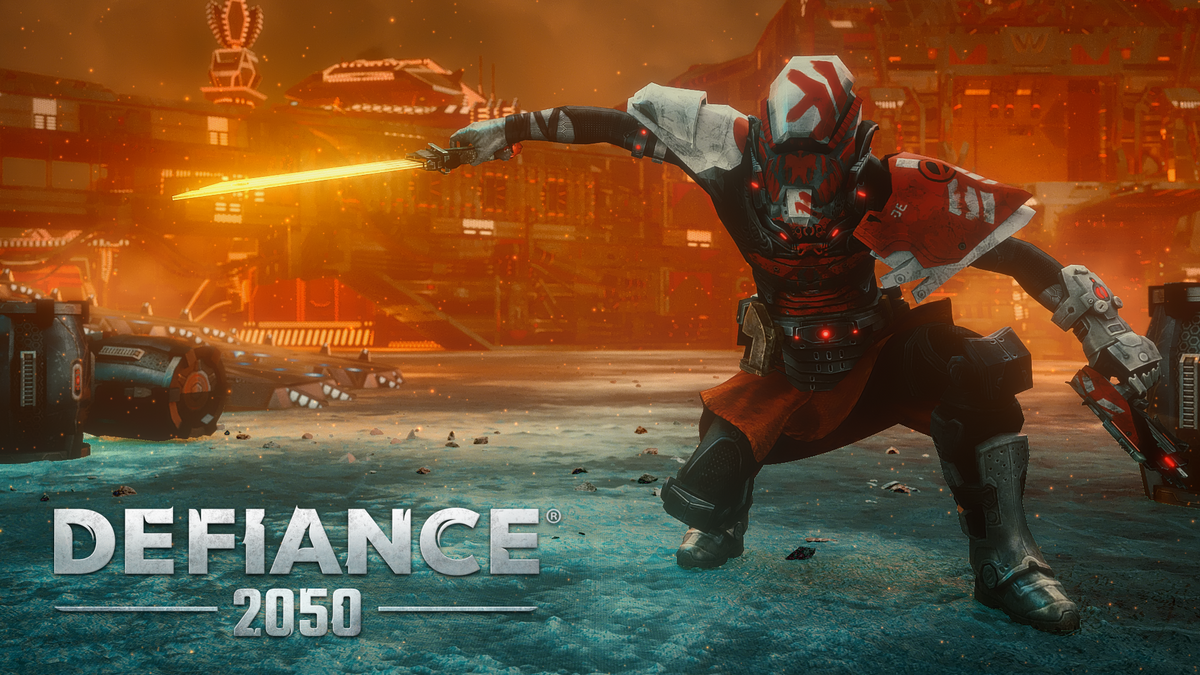 In the sci-fi shooter Defiance 2050, Dark Matter has once again invaded the New Frontier during the Mayhem and Mutiny Event.
Hamburg, August 31, 2020 – The future looks grim in gamigo's post-apocalyptic MMO Defiance 2050. Mayhem Mutiny is back, and with it, colossal Arkfalls appear across the barren world. Until September 28, players can prove their might against fearsome monsters on PC, PlayStation 4 and Xbox One.
In Defiance 2050, players turned Ark Hunters may choose from an array of fully customizable equipment, explore a unique open world, and seek fame and fortune in a compelling sci-fi narrative. They can craft an individual character thanks to a myriad of different class-, weapon-, and upgrade combinations that help them face the challenges of the massive Arkfalls occurring during the Mayhem and Mutiny Event.
Daring Adventurers can choose their favorite vehicles and embark on their quest to collect precious Crystals to create powerful synergies. These produce advanced holograms which in turn aide the heroes in their fight and result in massive explosions upon their destruction.
More information about Defiance 2050 and its latest event can be found on the official website.
For asset, please go to: https://prnordic.box.com/s/8t4yc75wo1erm6zrdfxl913eolx9f6by
About gamigo:
gamigo offers more than 30 online games (MMOs), belonging to a variety of different genres. The game selection includes first-person shooters, fantasy RPGs, building-strategy games, mobile- and casual-games. Since the company's founding in 2000, this diverse portfolio has been build-up through company acquisitions, purchasing of game licenses as well as worldwide publishing rights. Through the acquisition of new subsidiaries (e.g. Mediakraft and adspree Media) the gamigo group is also growing continuously in the B2B and Marketing sectors. The objective is the expansion of the already established gamigo online-platform in the international games market. The company's core portfolio includes successful gaming titles such as ArcheAge, ArcheAge: Unchained, Trove, Ironsight, Aura Kingdom, Rift, Desert Operations, Fiesta Online, Echo of Soul and Last Chaos. gamigo has grown both organically as well as through the more than 25 acquisitions made since 2013, including games, media and technology companies, and individual game assets. As part of gamigo's platform strategy, the media companies adspree (2016) Mediakraft (2017) and Verve Wireless (2020) also provide advertising solutions to its B2B customers. Additionally, the company uses its know-how for gamigo's own titles.